Semi-Permanent Makeup
Semi-permanent makeup (sometimes known as cosmetic tattooing) lasts up to 5 years and is a fantastic way to look great and save time. It's well loved by celebrities and is becoming one of the most popular beauty treatments available in the country.
If you'd like lips that look full with lip liner and lip blush, beautiful large eyes with eyeliner or fuller eyebrows with a natural arch, semi-permanent makeup may be for you. Here is some of Samantha's handiwork with semi-permanent eyebrows: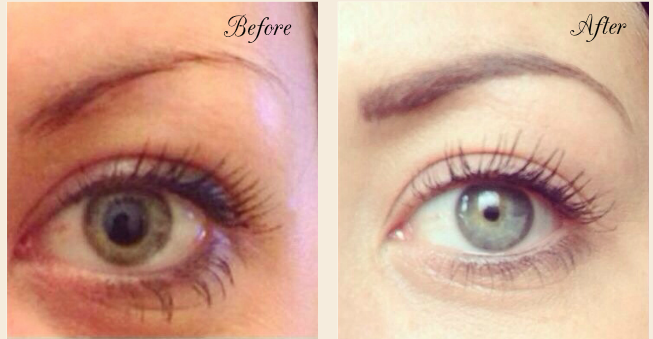 Pop in to see Samantha for chat and she can explain exactly how it works. She will be able to answer any questions you have. Semi-permanent makeup can save you precious time on a morning and really enhance your natural beauty.
Book an appointment for a free consultation for semi-permanent makeup in Huddersfield (Mirfield)